BOTOX & BUBBLES!
To Celebrate National Botox Day
Exclusive RSVP Event at SANTÉ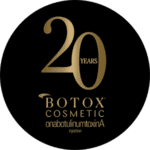 Exclusive RSVP to BOTOX & BUBBLES
We look forward to seeing you!
National Botox Day!
To celebrate national Botox day not only are we offering a dollar off per unit on any Botox sold on November 16, we are also having a live Botox and Bubbles educational event at SANTÉ with Dr. Wiggins!
Stop in for a glass of bubbly and learn all about Botox and how it can help you achieve your aesthetic goals!
There will be a live Q&A session with Dr. Wiggins to answer all your questions about Botox! 5:30pm-6:30pm
210 NW 17th Avenue Portland, Oregon 97209