SANTÉ is located in The Historic Alphabet District @ 210 NW 17th Avenue, Portland, OR 97209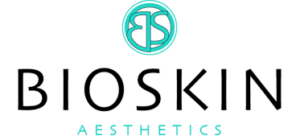 BioreTherapy – Regenerative Skin Solutions for all Skin types.
THE NEW FRONTIER
OF AESTHETIC PEELING
Innovative exfoliating peeling – suitable for every area of the body
Before & After
Applications carried out with BioRePeelCl3 BLUE and BioRePeelCl3 GOLD products yield excellent results in just few sessions.
BioRePeel-Cl3
Blue
Face | Neck | Décolleté
BioRePeel-Cl3
Gold
Hands | Elbows | Knees | Feet | Buttocks
BioReLift
Revitalizing Firming Cream
For Dry Skin
BioReHydra
Revitalizing Hydrating Serum
For Oily Skin
BioRePeal-Cl3
Biphasic Technology
No peel, No pain, No downtime revitalizing peel.
Conditions treated:
Melasma
Hyperpigmentation
Sunspots
Facial & Body Scarring
Remove  – Repair – Regenerate
4 EVER
THE UNIVERSAL PRE-TREATMENT
4EVER is a universal pre-treatment developed to be associated with our BioRePeelCl3 and more generally with any type of aesthetic procedure, whenever an epidermal preparation is required. 4EVER acts through a mechanical, chemical and antioxidant action.
A complete kit (box) includes:
a) Micro-dermo abrasive LIPOGEL with micronized spherical silica, almond oil, sacha inchi oil, sunflower oil.
b) PEEL-OFF MASK with charcoal and salicylic acid.
c) ACTIVATOR, to be used on lipogel and mask. It contains sodium ascorbyl phosphate (protected vitamin C), white mulberry extract, ruscus extract and phytic acid.
Or call (971) 407-3066 and our front desk will happily book your appointment with our fantastic staff.