SANTÉ is located in The Historic Alphabet District @ 210 NW 17th Avenue, Portland, OR 97209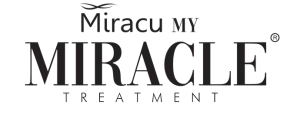 MIRACU THREAD LIFT
The MIRACU My "MIRACLE" treatment featuring MIRACU PDO Threads® is a minimally invasive technique with only a short recovery time that can shave years off your age without having to undergo major surgery or have visible scars.
MIRACU PDO THREADS ®,
are typically seen
up to 24 months
Or call (971) 407-3066 and our front desk will happily book your appointment with our fantastic staff.
FOR FACE AND BODY
EYE BROWS | Lift and Smooth
UNDER EYES | Reduce Lines & Add Volume
CHEEKS | Anchor & Lift
NASALOBIAL LINES | Reduce & Smooth
JAW LINE | Define & Slim
DOUBLE CHIN | Reduce & Tightened
BODY | Volume & Lift
PDO Threads
– The Face-Lift Alternative
One of the biggest signs of aging that people notice on their faces is the sagging of their jowls, causing bulges on the jawline. This is caused by tissue laxity and collagen loss allowing facial fat pads to drop, along with loss of volume in the chin and the lateral sides of the face. A new alternative to traditional facelifts has been developed called PDO Threads which eliminates wrinkles, lifts tissue, and brings back youthfulness to your face without having to go under the knife.
Why PDO Threads?
A beautiful and healthy face has a "V-shape". With the aging of tissues and the action of gravity, this "V-shape" gets lost. The idea behind the Nova-Mesh and the Nova-Lift technique is to either create a scaffolding in order to support the tissues and keep them in the "V-shape", or where necessary, to delicately lift the tissues and reposition the skin to recreate the "V-shape" where it's been lost.
Neck and Jaw
Although PDO THREADS can be inserted almost anywhere, one particular area that was missing a non-surgical procedure is the area of the Jaw & the Neck.
Benefits of PDO Threads
No Cuts or incisions. Purely Injections!
PDO Threads are needles that are pre-loaded with a PDO thread. Simply insert the whole needle in the interstitial tissue at the subdermal level, parallel to the surface of the skin & pull the needle out. The PDO thread remains under the skin.
How Do I Get Started?
Contact Dr. Marcea Wiggins of Santé Aesthetics & Wellness in Portland, Oregon at (971) 407-3066 or book an appointment by visiting www.santepdx.com.
Best Way to Use PDO Threads
You should use PDO threads only if you have loose or sagging skin. Think of them as a preventative treatment—that way, you can reduce your risk of losing more elasticity in your skin later on. They're also excellent for reducing fine lines and wrinkles and can be a quick alternative to plastic surgery. Be sure to consult with your doctor before beginning any new treatments, though.
SANTÉ Aesthetics & Wellness