SANTÉ is located in The Historic Alphabet District @ 210 NW 17th Avenue, Portland, OR 97209
Back to School,
Back to you!
Ready for a transformation
that will lift,
contour, and smooth
your way to beauty?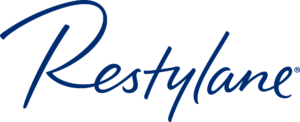 SANTÉ Aesthetics & Wellness is excited to bring you an exclusive promotion where you can win one syringe of Restylane Lyft, one Contour, and 2 syringes of Restylane Eyelight!
*A $2600 value, for two lucky winners!
The Ultimate Transformation
Restylane Lyft is the key to lifted and defined cheeks, while Restylane Contour adds that perfect touch of fullness. Restylane's newest product, Eyelight, the first FDA cleared filler for under eye treatment, smooths the under eyes, leaving you looking and feeling refreshed.
Entering is simple: 
1. GO TO SANTÉ'S INSTAGRAM PAGE
2. Follow us and tag two friends who would love these treatments.
That's it! You're in the running!
Entry Deadline: Thursday, September 21st

Winner Announcement: Friday, September 22nd
LUCKY RUNNER UP!
If you don't happen to be the two lucky winners of this amazing giveaway, we have created an opportunity for you to experience this incredible opportunity of refreshment!
PURCHASE ONE CONTOUR AND ONE EYELIGHT AND RECEIVE A COMPLIMENTARY CONTOUR!
*SAVE $800 *THROUGH OCTOBER 31ST
SANTÉ Aesthetics & Wellness | Portland, Oregon