SANTÉ is located in The Historic Alphabet District @ 210 NW 17th Avenue, Portland, OR 97209
UPNEEQ
See What A Difference UPNEEQ CAN DO FOR YOU
Do Your Eyelids Look Droopy?
Upneeq is the only FDA-approved prescription eyedrop for acquired ptosis (low-lying lids) that lifts your upper eyelids to open your eyes.
What can Upneeq do for you?
Lifts eyelid(s) quickly
Most patients in clinical trials had a lift in their eyelids in as little as 2 hours
84% of patients had some form of improvement
74% of patients had more than a 50% improvement
In one study, some patients saw a lift in their eyelids as fast as 5 minutes after the first dose.
Significantly improves upper field of vision
In clinical trials, Upneeq helped patients with acquired ptosis see more—on the first day of treatment!
87.8% of patients had some form of improvement
40.8% of patients had at least a 50% improvement on Day 14 (2 hours after applying Upneeq)


Can you recognize acquired ptosis (low-lying lids)?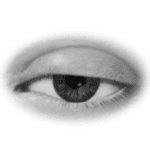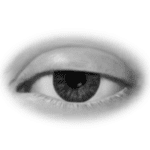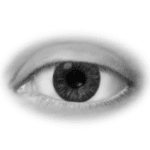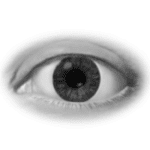 Acquired ptosis can lead to vision impairment
Millions of people who have acquired ptosis may not even be aware of it
Millions of people over the age of 40 may have acquired ptosis
But only 15% have been diagnosed, and even fewer have received any treatment*
Low-lying eyelid(s) can affect eyesight by not only blocking your vision but also by reducing your field of vision, which may interfere with day-to-day functions such as:
Reading
Driving
Computer use
Looking up without the need to tilt your head back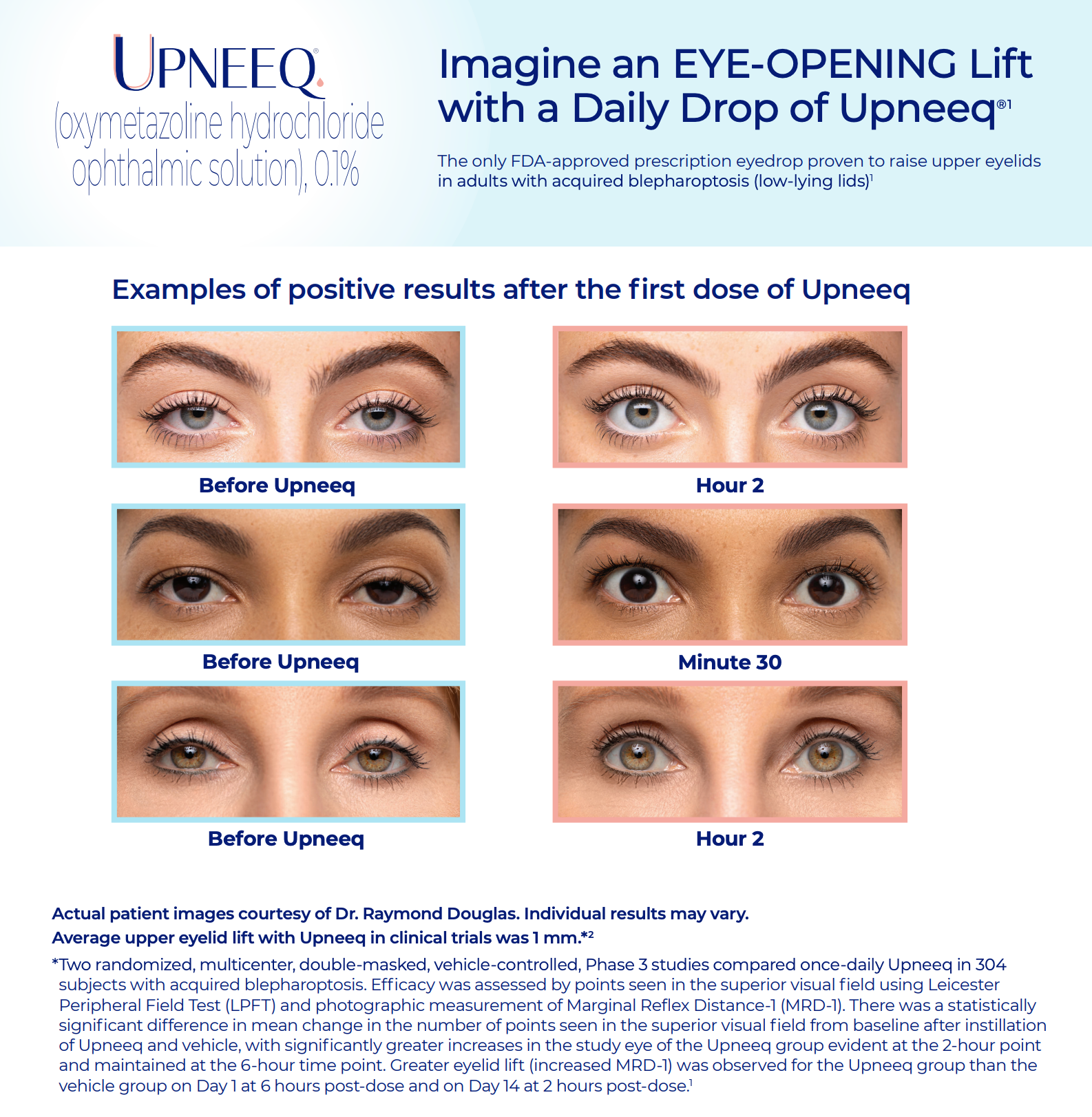 Or call (971) 407-3066 and our front desk will happily book your appointment with our fantastic staff.