SANTÉ is located in The Historic Alphabet District @ 210 NW 17th Avenue, Portland, OR 97209
AQUAFIRME XS IS THE FIRST MEDICAL FACIAL AND HAIR RESTORATION TREATMENT PLATFORM.
WHY AQUAFIRME XS
Aquafirme XS is the world's best all-in-one medical facial and the newest treatment for hair restoration. Allow your skin's natural beauty to shine through. Cleanse, Exfoliate, Hydrate, and Nourish the skin with Aquafirme XS. This treatment utilizes proprietary serums derived from plant extracts and are formulated to reward the skin with what it needs most.
Three unique technologies in the platform are uniquely designed to help exfoliate, oxygenate, and assist in delivering nutrients deep into the skin, providing a comfortable, painless experience with unparalleled results.
Now introducing CLARIFY, VIVIFY, DETOX and DEFY, derived from ancient Ayurvedic principles and available to us through modern technology. These serums correspond to the skin's needs and are specifically designed to revitalize the appearance of the skin and defend against aging.
WHO IS A GOOD CANDIDATE FOR AQUAFIRME XS MEDICAL FACIALS
Those who are experiencing skin conditions including dry skin, acne/oily skin, and premature aging as a result of skin with pigmentation or sun damage. Candidates who want to counteract environmental damage caused by pollution and free radicals.
Treatment will help brighten and even out your facial complexion and includes the use of a proprietary blend of bio-based secretory factors and plant extracts that help remove impurities from the skin and restore your skin's healthy balance.
HAIR RESTORATION
Aquafirme XS is our latest treatment option for hair restoration. Using our DE|RIVE serum of active plant based secretory factors and the latest bio-based, patented technology specifically formulated for hair & scalp health. The scientifically validated proprietary blend helps decrease inflammation and increase hydration & blood flow to the area. The serum also aids in the removal of dead cells from around the follicle.
DE|RIVE works by reducing inflammation and increasing hydration and blood flow to the scalp. The serum also aids in the removal of dead cells from around the follicle revitalizing the scalp, helping nourish the scalp and hair follicles, and enhancing the appearance of fuller, healthier hair.
DE|RIVE can be used in-office in combination with a procedure such as microneedling, RF microneedling, Ultrasound, and most aesthetic treatments. It can also be incorporated into a take-home 30-day hair and scalp support system.
DE|RIVE is safe for all skin types and can promote and support overall hair & scalp health.
Learn about all of our hair restoration treatment options here.
WHAT TO EXPECT DURING AND AFTER THE AQUAFIRME XS PROCEDURE
Your skin may experience temporary irritation, tightness, or redness. These are all normal reactions that typically resolve within 24 hours depending on skin sensitivity.

You may experience tingling and stinging in the treatment area. These sensations generally subside within a few hours.

Client experiences may vary. Some clients may experience a delayed onset of these symptoms.

You will likely see results immediately after treatment and your skin may feel smooth and hydrated for one to four weeks with appropriate home care to maintain treatment results.

Your skin is more susceptible to sunburn/sun damage. Avoid excessive sun exposure and use a minimum of SPF 25 sunscreen.
BEFORE AND AFTER TREATMENT RESULTS (HAIR RESTORATION | MEDICAL FACIAL)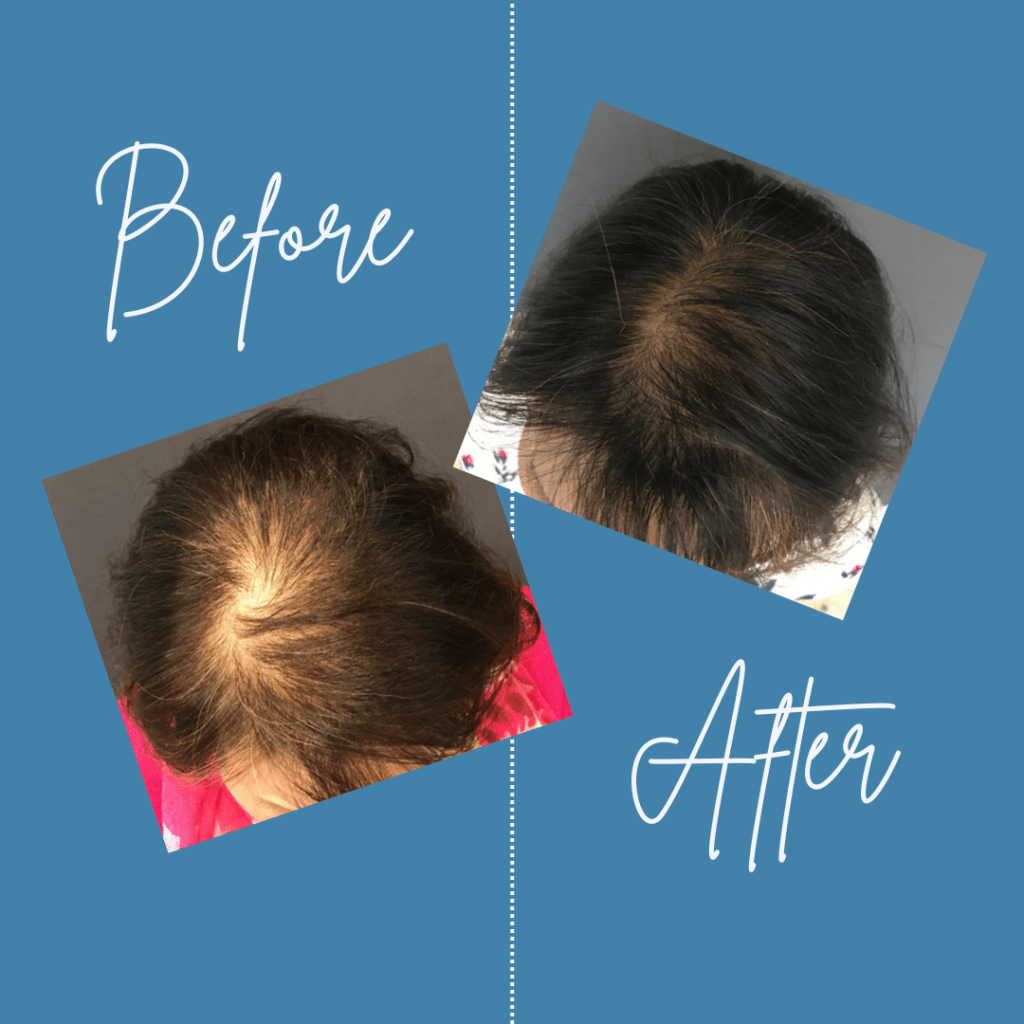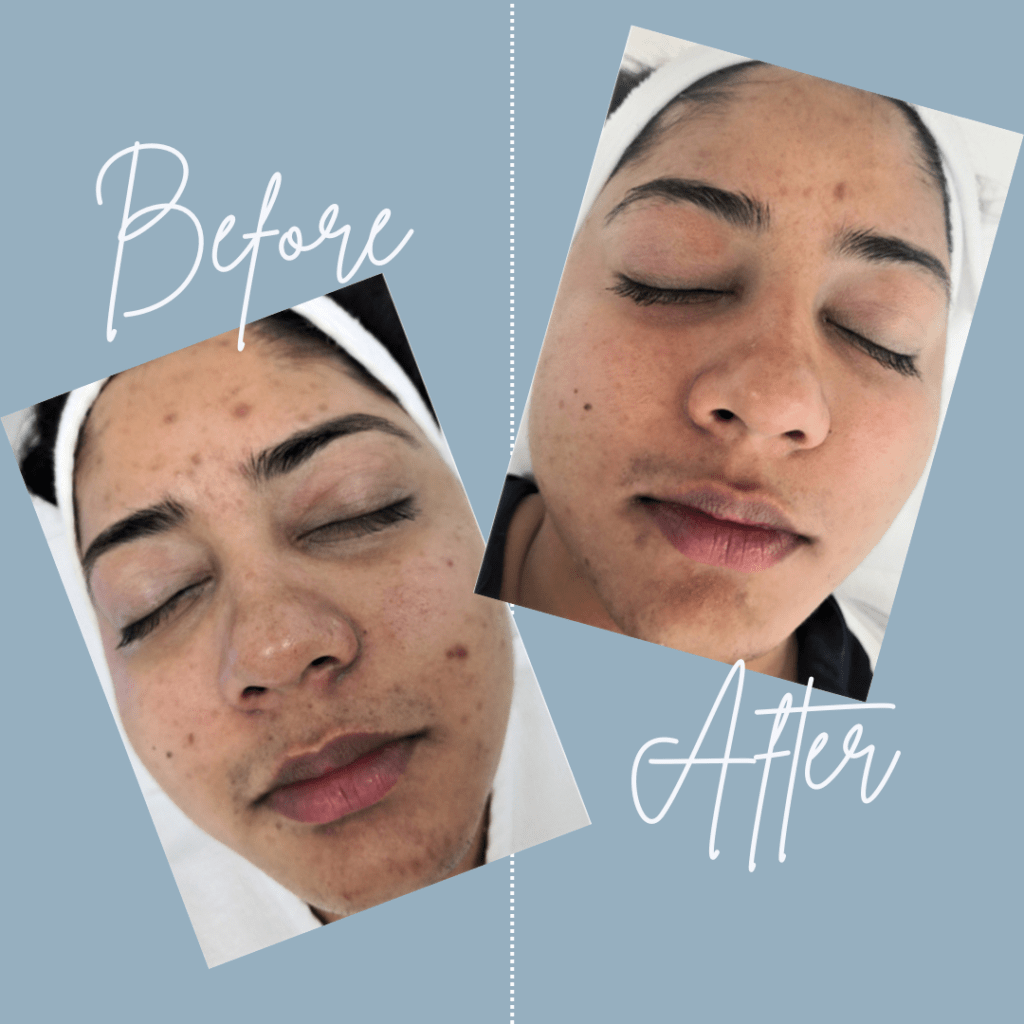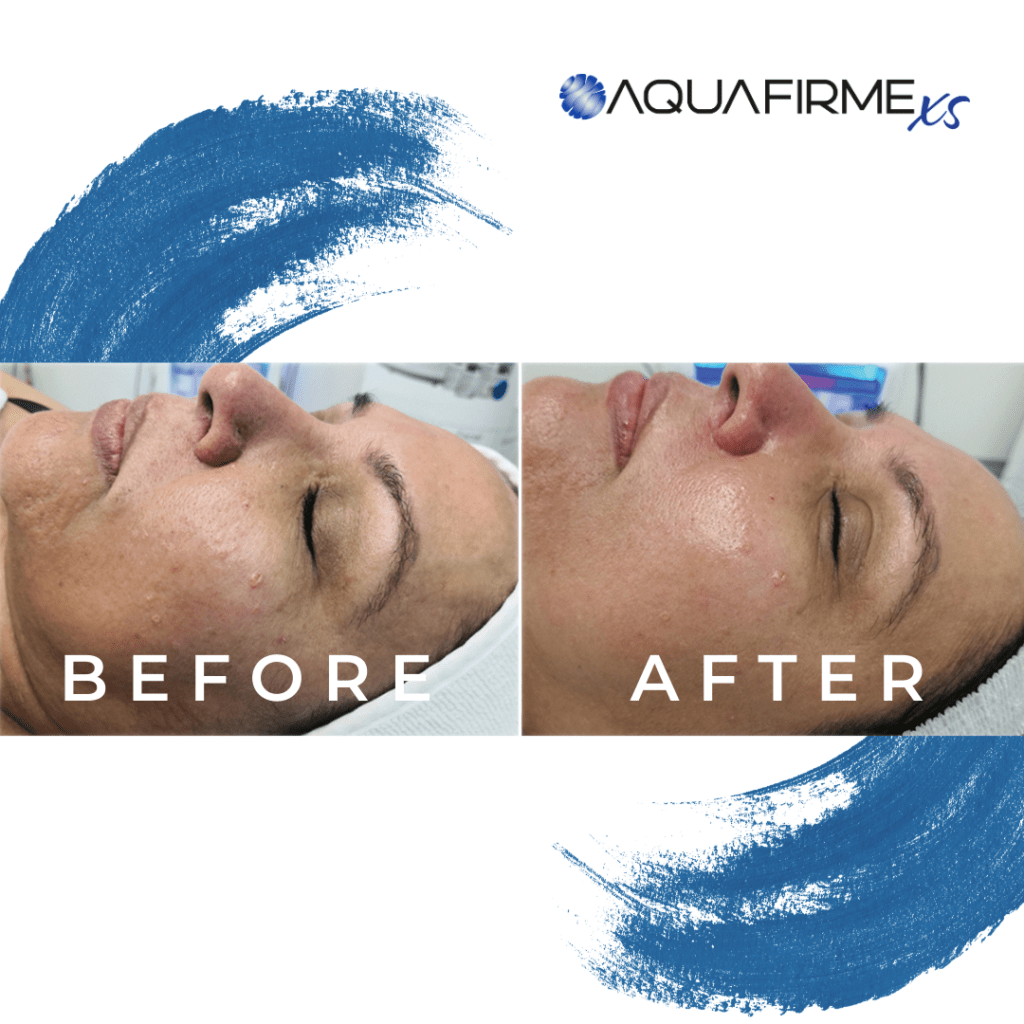 PRICING
Hair Restoration

If you are looking for a natural, side-effect-free treatment that will promote healthy hair growth, you may be the perfect candidate for PRP for hair restoration treatments. This treatment process involves taking a blood sample from a vein in your arm, isolating the PRP in your blood, and then preparing it in an injectable form. We will numb the areas on your scalp where you want to promote healthier hair and hair growth and then make a series of precise and strategic injections into the scalp to restore hair growth. The PRP and its growth factors will heal damaged hair follicles, weaken dormant ones, and force hair follicles into an active growth state. The result is visibly healthier and fuller hair.
- Down Time: 0 hours
+

Hair Restoration - Small Area
$1000.00 - 60 minutes
+

Hair Restoration - Medium Area
$1200.00 - 90 minutes
+

Hair Restoration - Large Area
$1400.00 - 120 minutes
WHEN TO EXPECT RESULTS
You will likely see results immediately after treatment! Your skin may feel smooth and hydrated for one to four weeks with appropriate home care to maintain treatment results.
SCHEDULE AN APPOINTMENT
If you're interested in learning more about Aquafirme XS and our medical facial and hair restoration treatments, and how they can improve the health of your skin, schedule a consultation with our team at SANTÉ Aesthetics & Wellness. We are located in Portland, Oregon and are committed to providing individualized care and to help you achieve optimal health and well-being.
We are located in the Northwest District of Portland in the Historic 210 Building. Convenient to Lake Oswego, Beaverton, Tigard, Hillsboro, Milwaukee, and Vancouver, Washington.