SANTÉ is located in The Historic Alphabet District @ 210 NW 17th Avenue, Portland, OR 97209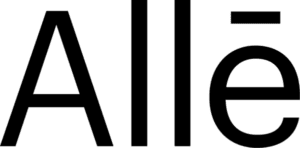 Earn points on Allē Brands, as well as a variety of other in-office products and treatments like microdermabrasion, laser hair removal, and more. When you're ready to use your points, just let your provider know you're an Allē Member and they'll redeem them from your Allē Wallet. Every 100 points earns you $10 in savings toward a future Allē product or treatment.
Get treated
Get treated with an Allē Brand or another qualifying product or treatment—like microdermabrasion, laser hair removal, etc—at your Allē provider.
Allē Wallet
Your Allē provider will issue points directly into your Allē Wallet for all eligible products and treatments you get—both for Allē Brands and other brands.
Bonus points
Bonus points, surprise offers, discounted gift cards, and more—with Allē, there are many ways to get rewarded. Follow Allē on social and check the app regularly to view offers.
SUPER LOADED
At checkout, let your provider know how many points or offers you'd like to apply to your transaction. Every 100 points can be redeemed for $10 toward an Allē Brand. No activating or converting points required!