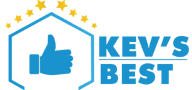 We are thrilled to share some exciting news with you – SANTÉ Aesthetics & Wellness has been voted one of the top five spas in Portland, OR! We are honored to receive this recognition and are proud to have become one of the leading oases for rejuvenation and healing in the area
We want to express our gratitude to all of our guests and customers who have supported us throughout the years. We couldn't have achieved this milestone without your trust and loyalty. We will continue to strive to provide you with the best spa experience in Portland, OR.
Thank you for your continued support, and we hope to see you soon at SANTÉ Aesthetics & Wellness!
At SANTÉ, our aim has always been to provide a comprehensive approach to our clients' well-being and aesthetic desires. We offer a range of complementary methods and treatments that are tailored to meet your individual needs. From general aesthetics to medical aesthetics and body sculpting, we provide the highest quality care to help you achieve your wellness goals.
We take pride in providing a serene atmosphere where our guests can relax and rejuvenate. Our spa space is designed to create a calming environment and includes a cool dip pool, soaking pool, steam room, and UV lightroom.
Best regards,
SANTÉ Aesthetics & Wellness