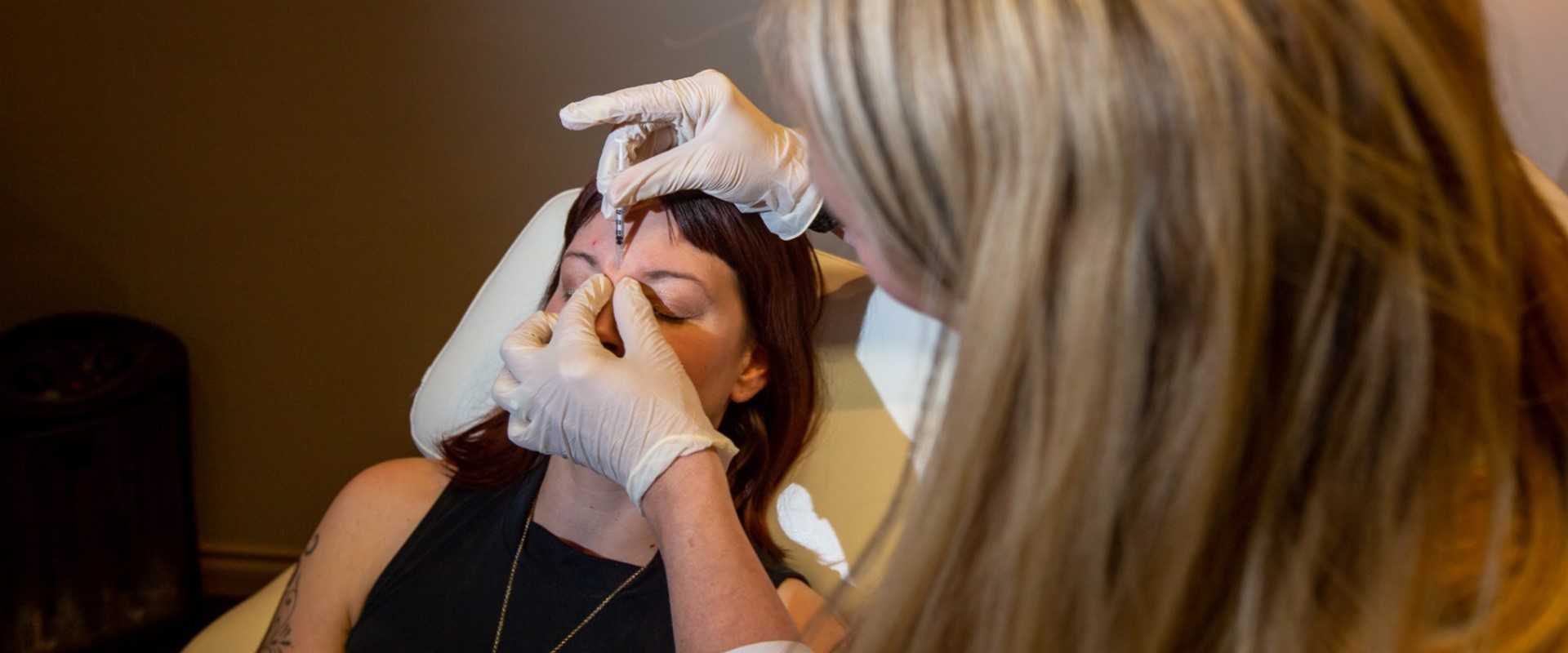 As you said goodbye to summer and looked ahead, you may have noticed that the holidays were fast approaching.Our team here at Santé Aesthetics and Wellness, under the guidance of medical director Marcea Wiggins, ND, understands how time can get away from you this time of year. As you run around to ensure that everything is perfect for the holidays, you can be left looking and feeling a little worse for the wear by the time you're done. This year, why not switch it up and head into all of the prep work and the holidays with your best face forward?Give us an hour now and we can accomplish just that with our wide selection of cosmetic injectables.
Filler fixes
Dermal fillers are one of the most popular, nonsurgical, cosmetic treatments in the United States (there were 3.4 million procedures in 2020 alone) for some very good reasons.
First, many dermal fillers deliver immediate results. For example, when we inject the Juvéderm® line of fillers, which contains hyaluronic acid (HA), the improvements are instantaneous, and only improve over the following few weeks as the HA settles into place. Results will last 9-12 months.
If we're using a more advanced technology for revolumizing and filling in areas of volume loss due to aging, such as Sculptra®, activation of your skin's natural regenerative process, where actual healthy new collagen is grown, results are more gradual but more long term, up to 2.5 years and beyond.
This means that getting started with your Sculptra treatments now (we typically recommend three treatments over 6 months) is a good idea if you want to look your best for the holidays.
Another reason dermal fillers are so popular is that they tackle a wide range of issues, including:
Deep nasolabial folds
Volume loss in your cheeks
Thinning lips
Sagging jowls
Baggy areas under your eyes
Vertical lip lines
Marionette lines
With dermal fillers, we can even plump up craggy hands.
Line reductions
While dermal fillers work brilliantly on the lower half of your face, nothing beats neurotoxin injections to reduce the signs of aging on the top half.
We offer Botox® and Dysport®, which both work to relax the tissues that create:
Forehead lines
Brow lines
Crow's feet
Frown lines
After we administer a few injections in these areas, these lines relax and fade away within about a week.
This means you won't look angry in your holiday photos because of permanently embedded frown lines. Or your smile will take center stage rather than the lines at the corners of your eyes that, over time, begin to form all the way down to your cheeks.
The bottom line is that one of the quickest and easiest ways to look your best for the holidays is through cosmetic injectables, which can make a dramatic difference in very little time.
To take one thing off your holiday to-do list, schedule your cosmetic injectable today. To get started, contact our office in Portland, Oregon, to set up an appointment.