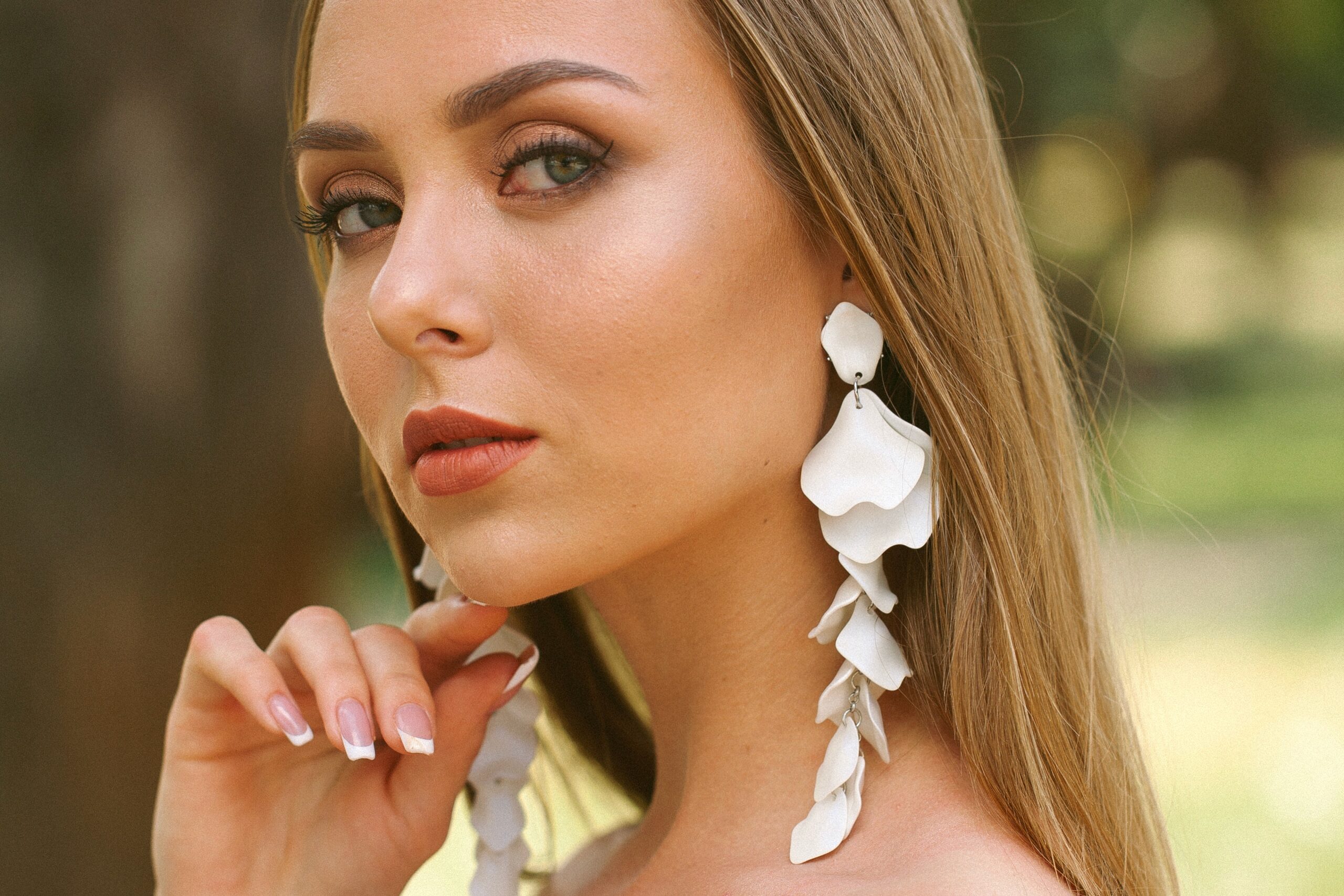 When you see photos of yourself, does it bother you to see a pouch of fullness, sometimes with loose, saggy skin underneath your chin. This common problem is referred to as a double chin, and most adults wish they didn't have it.
Fortunately, today's modern technology provides easy, non-invasive methods to eliminate this unsightly excess. Here at SANTÉ Aesthetics & Wellness in Portland, Oregon, our expert team offers truSculpt ID®, PDO threads, Ultherapy®, and Kybella®. By using one or a combination of treatments, depending on your unique needs, you can dramatically reduce your double chin in as little as three office visits, with little discomfort and little to no social downtime.
Keep reading to find out what caused your double chin and how your SANTÉ Aesthetics & Wellness specialist can eliminate it permanently.
---
WHAT CAUSES A DOUBLE CHIN?
When you have a double chin, you develop an excess of fatty tissue (called submental fat) underneath your chin.
There are three primary reasons this occurs.
| | |
| --- | --- |
| Genetics | Double chins strike at any age, and your genetic makeup may be the culprit. If you notice other family members with a double chin, you're more likely to have one also. It's also possible to develop a double chin while being a normal weight. When double chins run in your family, your genes trump exercise and diet. |
| Weight Gain | If you've gained weight — especially if you're well beyond a normal weight for your height and body type — extra fat can end up deposited under your chin. Your chances of getting a double chin increase significantly when you put on extra pounds. |
| Age | Many men and women develop double chins as part of the aging process. When you're young, your skin remains firm, thanks to an abundance of collagen and elastin, important proteins that keep your skin supple and elastic. But as you grow older, your body makes fewer collagen and elastin protein fibers.As a result, your skin starts losing elasticity as you age. This is why you often see folds of skin on the neck and sagging cheeks in older adults, along with loose skin under the arms. Similarly, you develop loose skin under your chin. |
---
HOW DO YOU ELIMINATE A DOUBLE CHIN?
Your SANTÉ Aesthetics & Wellness specialist develops a personalized treatment strategy based on your unique needs. The most effective methods for restoring definition to your jawline include truSculpt ID and Kybella, as options to reduce the fat pad and offer PDO threads, Ultherapy to help stimulate collagen and lift and tighten tissue.
truSculpt ID
This innovative approach uses monopolar radiofrequency energy to reduce up to 24% of unwanted chin fat during a single 15-minute session. This process causes treated fat cells to die, and your body flushes them from your system over a three-month period, resulting in a more sculpted chin. The heat also causing tightening of the tissue in the treated area.
PDO threads
PDO threads are a mild alternative to a facelift. During your treatment, your SANTÉ Aesthetics & Wellness specialist uses these degradable threads made of polydioxanone to create a natural-looking mild lift for heavier tissue, resulting in a tighter, more lifted appearance. The material used in PDO threads also triggers the healing process in your body and increases collagen production in the area, which gives your skin strength, volume, and texture.
Ultherapy
This cutting-edge device harnesses the power of ultrasound to lift and tighten skin on your face, neck, or décolletage. This gentle form of energy penetrates deep layers of your skin, delivering heat that activates collagen and elastin production in the treatment site. These proteins play an essential role in healthy skin, leading to a stronger, tighter, and naturally lifted appearance.
Kybella
This therapy is the first and only FDA-approved method that uses a series of injections to remove unwanted pockets of fat from underneath your chin. Kybella procedures are quick and provide lasting results. In fact,

more than 20 clinical studies

have proven Kybella's effectiveness.

Kybella contains a special injectable acid, which your body also produces naturally. This acid can break down and absorb fat cells. Once injected, Kybella starts destroying the integrity of the excess fatty tissue. The initial swelling and inflammation of the tissue causes retraction and tightening as it heals.
---
WHAT TO EXPECT FROM AESTHETIC TREATMENTS FOR A DOUBLE CHIN?
Depending on your personalized strategy, you can expect to see dramatic changes in up to three office visits. They also offer little to no discomfort or downtime, and some offer permanent results.
---
Call or complete the form online to request an appointment with SANTÉ Aesthetics & Wellness. We're here to treat your aesthetic needs with personalized treatment plans. Our primary concern is not only your safety and comfort but also your excellent, natural-looking outcomes.