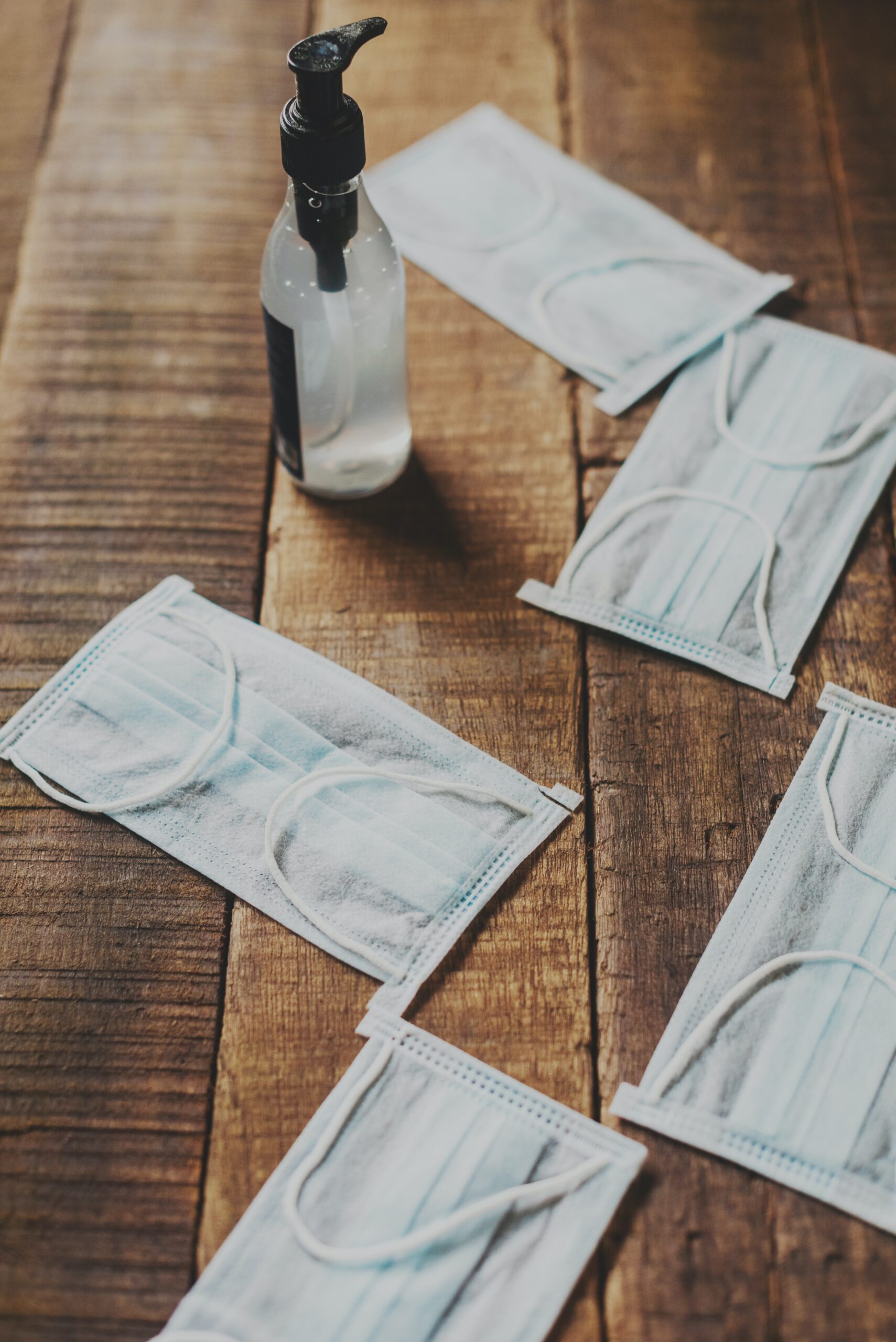 While COVID-19 presents a serious health threat, many of us are contending with smaller issues, from the Quarantine 15 to maskne. As mask use has become a daily part of our lives, many people are adjusting to life behind a face covering, and problems like acne are rearing their ugly heads.
At Santé Aesthetics and Wellness, our dedicated team of skin care experts, led by Marcea Wiggins, ND, is rising to the challenge by helping our patients get through these difficult times with the least amount of collateral damage.
As we saw more clients coming through our doors complaining of mask-induced acne, or maskne, we decided to address the subject here.
In the following, we review five simple tips to keep your skin clear while you stay safe behind your mask.
Why maskne?
Before we get into our tips for clearing your skin of maskne, let's take a quick look at how this problem develops in the first place.
Acne occurs when the hair follicles in your skin become clogged with oil and dead skin cells, which gives rise to those dreaded red bumps that are the hallmarks of acne.
When you put your face behind a mask, you're creating an environment where your hair follicles can't "breathe" properly, leaving them more susceptible to clogging. Add the hot air and sweat that's created by the mask against your skin, and you become the perfect host for acne-causing bacteria.
Now that you better understand the problem, let's take a look at how you can keep maskne at bay.
1. Create a barrier
While you may think that adding a moisturizer or other topical lotion (sunscreen, for example) may exacerbate the problem, these topical creams can actually help create a protective barrier for your skin.
We recommend that you use light lotions and go easy on their application, but the point is, that by applying a moisturizer or sunscreen to your skin, you may help prevent maskne.
2. Keep it clean
If you're wearing a reusable mask, we recommend that you keep it as clean as possible with regular washing. Use only gentle detergents, and avoid laundry products that are heavy on the fragrances.
In fact, a bit of water and gentle soap is enough to do the trick, and you can hand-wash your mask in your sink.
If you're using N95 masks or medical masks, we recommend that you swap them out regularly, as these materials do their jobs well and can trap all manner of dirt and debris. Try the Santé 10% Glycolic Spray and the Santé Purifying Toner for a refreshing and cleansing spritz inside the mask before wearing!
3. Keep some face wipes on hand
If you're wearing your mask on a hot day, a quick swipe with a gentle face wipe, like the Santé 10% Glycolic Pads, can go a long way toward removing the sweat and dirt buildup.
As your hands can attest, you shouldn't overdo the wipes because they can dry out your skin. But the occasional swipe during the day will help keep your hair follicles clear.
4. Deep cleanse
If you wear a mask for long periods during the day, go the extra distance at home when you wash your face.
We recommend Santé Glycolic Cleanser to keep your pores free of oils, as well as Epionce® Lytic Gel Cleanser and Purifying Wash which are exfoliating (and antimicrobial) cleansers for oily and problematic skin. (Feel free to ask us about which cleansers are best for your skin type.)
5. Treat your skin to regular facials and the right products
As we said earlier, our team is answering the maskne call, and we're offering targeted facials that keep your skin in the pink of health. We provide an incredibly wide range of facials that are designed to address every skin type and skin care concern, including maskne.
If you do your part at home and come to us for professional skin care, you can wear your mask with confidence knowing that you're protecting your health and your skin.
To schedule your maskne facial or to learn more about the products you should be using, contact our office in Portland, Oregon, to set up an appointment.