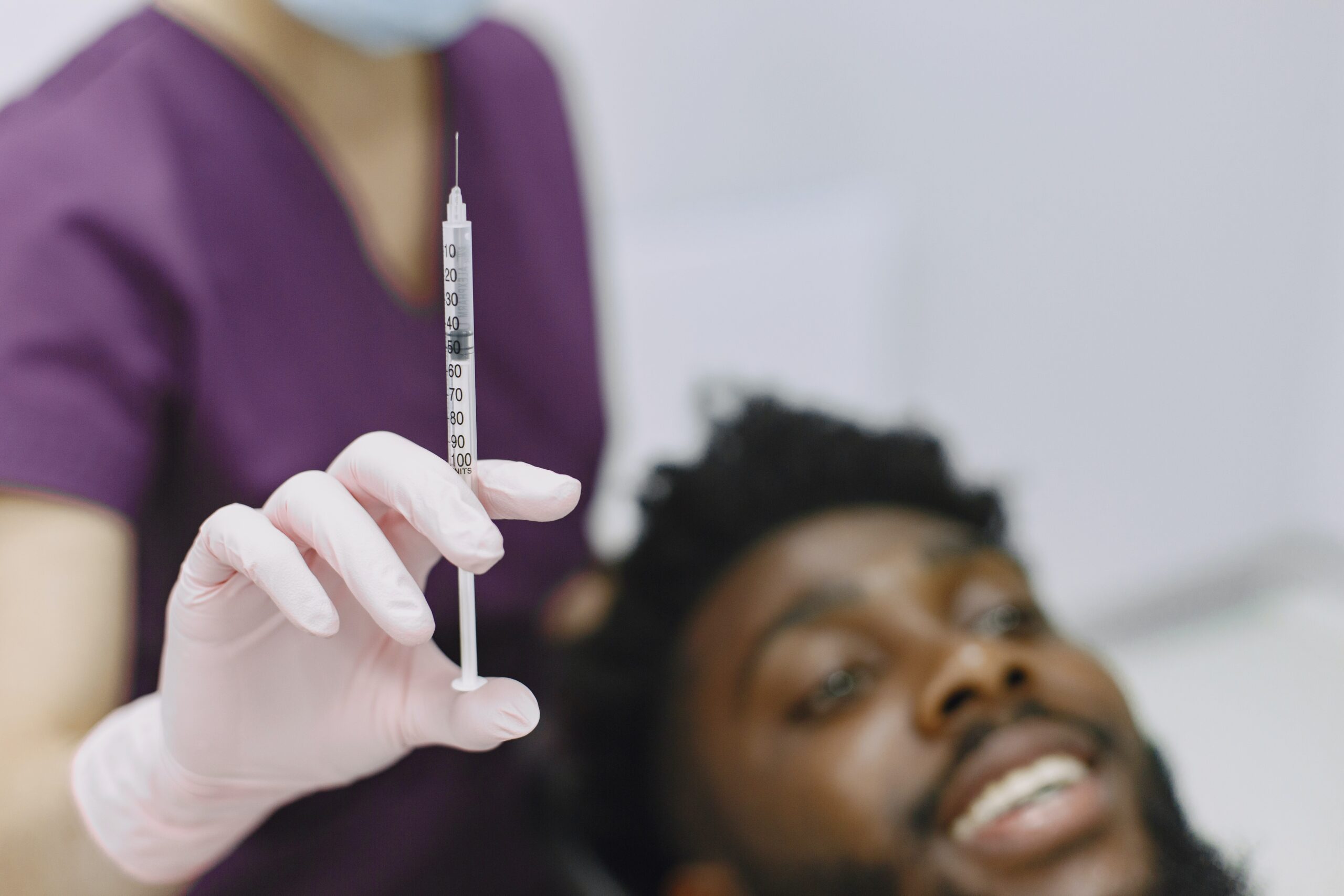 It used to be that the only road to wrinkle reduction was through a surgical facelift, but science and technology have evolved, and we're now benefiting from a wide range of nonsurgical anti-aging tools.
As skin care experts, Marcea Wiggins, ND, and our team have followed the advancements in technology and science, and we're pleased to offer a number of different wrinkle-reduction techniques that don't come at the edge of a knife.
Here's a look at seven treatments that will breathe new life into aging skin.
1. Cosmetic injectables
When it comes to tackling facial wrinkles, cosmetic injectables can get the job done quickly and easily.
For the top half of your face, namely those dynamic wrinkles around your eyes, brows, and forehead, we recommend a group of products that are called neuromodulators, including Botox®, Dysport®, or Jeuveau®. These three injectables weaken the muscles responsible for contracting and forming the fine lines and wrinkles in these areas.
All three neuromodulators last up to four months if the correct dosing is used. Nothing else, including creams or supplements, can soften muscle strength like a neuromodulator, making these injectables essential, foundational pieces to the anti-aging puzzle.
For the wrinkles on the bottom half of your face, we recommend dermal fillers, which can fill in deep lines around your nasolabial folds, smoker's lines, jowls, and marionette lines.
In addition to wrinkle reduction, dermal fillers can also plump thinning lips and restore volume to your cheeks where there has been lateral volume loss due to the natural aging process.
2. Chemical peels
To give the entire surface of your skin a fresh start, we recommend one of our chemical peels. Using medical-grade products, we offer a light, medium, or deep peel to clear away dull and tired skin to make way for cellular turnover.
3. Non-ablative skin resurfacing
We've equipped ourselves with the latest aesthetic laser technology, including the Icon™ 1540 Erbium fractional non-ablative laser. With this system, we deliver energy deep into your skin that encourages cellular turnover and creates a collagen response that lifts and tightens your skin.
Collagen is the structural protein in your skin that's responsible for its tone. By encouraging more collagen production with our Icon laser, we're able to smooth away fine lines and wrinkles as renewed support builds from below.
4. Potenza™ RF microneedling
Another way to reduce fine lines and wrinkles is with our Potenza RF microneedling system.
Microneedling on its own is an incredibly effective wrinkle-reduction technique. We create tiny microchannels across the surface of your skin that elicit a collagen response. This matrix of microchannels then fills with collagen and lifts the entire surface of your skin.
With Potenza, we increase the collagen response in your skin by delivering radiofrequency energy through the needles at the same time.
5. Ultherapy®
To lift the skin on your face and neck, we offer the Ultherapy system, which relies on ultrasound technology to increase collagen production in your tissues. This FDA-cleared technology can even tackle the wrinkles around your decolletage area.
Using Ultherapy, we deliver the ultrasound energy into your skin, which absorbs it as heat. This therapeutic heat, in turn, elicits a collagen response, which lifts and tightens your skin.
6. Plexr® Plasma Pen system
The Plexr Plasma Pen is a device that creates a plasma arc that removes tiny zones of skin and stimulates instant contraction and tightening of the surrounding skin.
The Plexr procedure is a nonsurgical treatment and a great alternative for more invasive procedures, such as eyelid reconstruction (blepharoplasty). With Plexr, we can tackle baggy lower eyelids and excess skin in your upper eyelids, with nary a knife in sight.
7. PRP and PRF regenerative therapies
If you want to rebuild your skin from below, on a cellular level, we offer platelet-rich plasma (PRP) and platelet-rich fibrin (PRF) treatments. Through these therapies, we introduce 1,500 protein-based bioactive factors into your skin, including growth factors and enzymes, that make quick work of fine lines and wrinkles as your skin regenerates and repairs itself.
If you're wondering which wrinkle-reduction technique would best meet your goals, we invite you to set up a consultation with one of our skin care experts at our office in Portland, Oregon. To get started, simply click here.