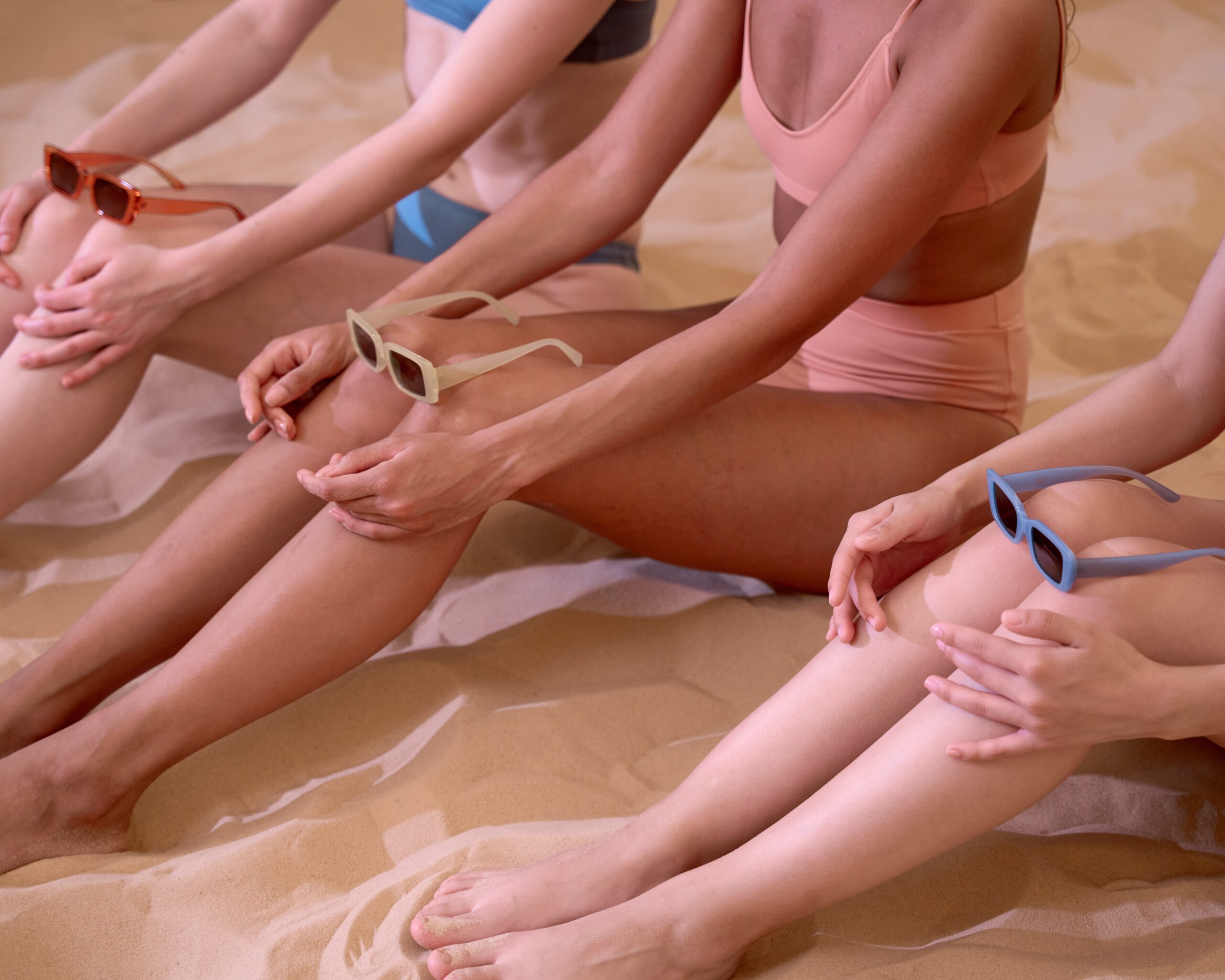 Traditionally, our clients have used the summer months to tackle a wide range of aesthetic and wellness issues, but this summer presented an even bigger opportunity.
As we all grapple with the consequences of at-home sheltering (think Quarantine 15), the time has never been better to tend to a few of your cosmetic and wellness goals.
At Santé Aesthetics and Wellness, our team of experienced aestheticians and wellness experts, led by Marcea Wiggins, ND, offers the tools you need to look and feel great, inside and out.
If you want to get back to your normal life as this summer winds down, looking and feeling better than ever, here are a few treatments you should consider.
truSculpt iD®
With gyms closed and more frequent restaurant deliveries, you may have put on a few pounds this spring and summer. While diet and exercise represent the best way to tackle this added weight, we can help you get rid of those stubborn pockets of fat in key areas.
truSculpt iD is a noninvasive fat reduction system in which we deliver laser energy into your tissue to destroy the fat cells. We reduce your fat cells by up to 24% in your target areas, and once these cells are destroyed, they're gone for good because they don't regenerate.
truSculpt iD is noninvasive and perfectly safe to use in common trouble areas, like your abdomen, flanks, upper arms, and under your chin.
Ultherapy®
If your skin is looking a little worse for the wear as time goes by, Ultherapy may be just the solution. We use this FDA-cleared technology to tackle the signs of aging in your face and neck by stimulating collagen production using ultrasound technology.
With Ultherapy, we deliver the energy into your tissue without harming the surface area. As the energy heats your tissue, it elicits a collagen response, the protein responsible for the structural support in your tissue.
Once your collagen is stimulated, it rebuilds the support in your skin, getting rid of fine lines, wrinkles, and areas that sag.
Juliet® Women's Intimate Health Technology
There are many forces that can lead to compromised gynecological health, which can have a serious impact on your sexual health. These forces might include:
The transition through perimenopause and menopause
Childbirth
Certain cancer therapies
Whatever the reason behind your compromised intimate health, we can help with our transformative Juliet® laser technology.
With Juliet, we deliver energy both superficially for re-epithelization and re-vascularization and deep into your vaginal tissue to stimulate collagen production and tighten tissues. With renewed collagen, your vaginal tissue becomes more elastic, sensitive, and naturally lubricated, all of which can greatly help with your sexual intimacy and the deep heating of the pelvic floor can even help with the symptom of stress incontinence.
Cosmetic injectables
One of the quickest and easiest ways to reduce the signs of aging is through cosmetic injectables. Our wide range of products allows us to tackle the fine lines and wrinkles on the top half of your face, as well as sagging and thinning tissue on the bottom half of your face.
In fact, when we combine cosmetic injectables, we can give you a liquid facelift that delivers dramatic anti-aging results without the costs, risks, or downtime associated with a surgical facelift.
We offer dermal fillers that tackle deep nasolabial folds, thinning lips, marionette lines, smokers' lines, and depleted volume in your cheeks. To accomplish this, we turn to the leading fillers on the market, including:
To reduce the appearance of forehead lines, crow's feet, and brow lines, we turn to Botox® and Dysport®.
Our team has extensive experience with all of these products, and we know how to give you an all-natural, refreshed, revitalized look that doesn't appear overdone.
If you'd like to avail yourself of any of these products or services, we invite you to contact our office in Portland, Oregon, to set up an appointment.